Maryland's diverse geography, from the Appalachian Mountains to the Atlantic Ocean, makes it a "bucket list" kind of place to plan a visit. Here are ten places to visit in Maryland and engage yourself in nature, culture, history, architecture, and beer craft in the state most famous for crabs…but sorry, no crabs on this tour.
1. Blue Moon Rising
Blue Moon Rising, located in Garrett County, comes in at number one because it's a one-of-a-kind eco-vacation destination with a deliberate connection to nature and a respectful footprint of sustainability. The cabins are made locally from reclaimed materials to emphasize simplicity, comfort, and reverence for the natural world. The resort offers daily programs to guests and Deep Creek Lake is literally a stone throw away with activities all year long.
2. Swallow Falls State Park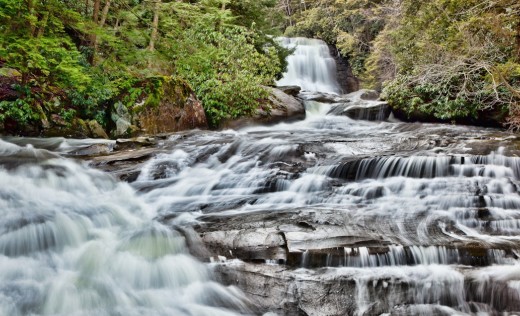 While in the mountains, visit Maryland's most impressive waterfall, Muddy Creek Falls, located inside Swallow Falls State Park.   The waterfall is a living treasure that stands just over 53 ft tall and is hidden among the ancient hemlocks and feeds into the Youghiogheny River. Feeling nostalgic? Stand in the spot where Henry Ford, Harvey Firestone, and Thomas Edison camped in 1921.
3. Chesapeake & Ohio Canal
Chesapeake & Ohio Canal (C & O Canal) is a national historic park that dates back to the 18th and 19th centuries. The 184.5-mile towpath extends from Washington, DC to Cumberland, Maryland. While walking or bicycling along the towpath, there are remnants of historic structures and lock houses sharing the story of days past. Camping and facilities are available along the trail. Saunter the same trail of the industrialists, the dreamers, and the brave of heart.
4. Flying Dog Brewery
Worth a day trip, the Flying Dog Brewery is located in Frederick with weekend tap room hours. Take the brewery tour and learn the 'hops and downs' of the craft beer industry. If you are lucky enough to go during the holidays, try the holiday beer and cookie pairings. This sweet tasting opportunity is sure to become a holiday tradition road trip.
5. Antietam National Battlefield
If history is your thing, Antietam National Battlefield in Sharpsburg should be on your list. Walk the path of a civil war soldier and stand on the battlefield where the bloodiest single day in American military history took place. This solemn and sacred place will certainly stir your soul. Be prepared to be moved emotionally and spiritually.
6. Edgar Allen Poe House & Museum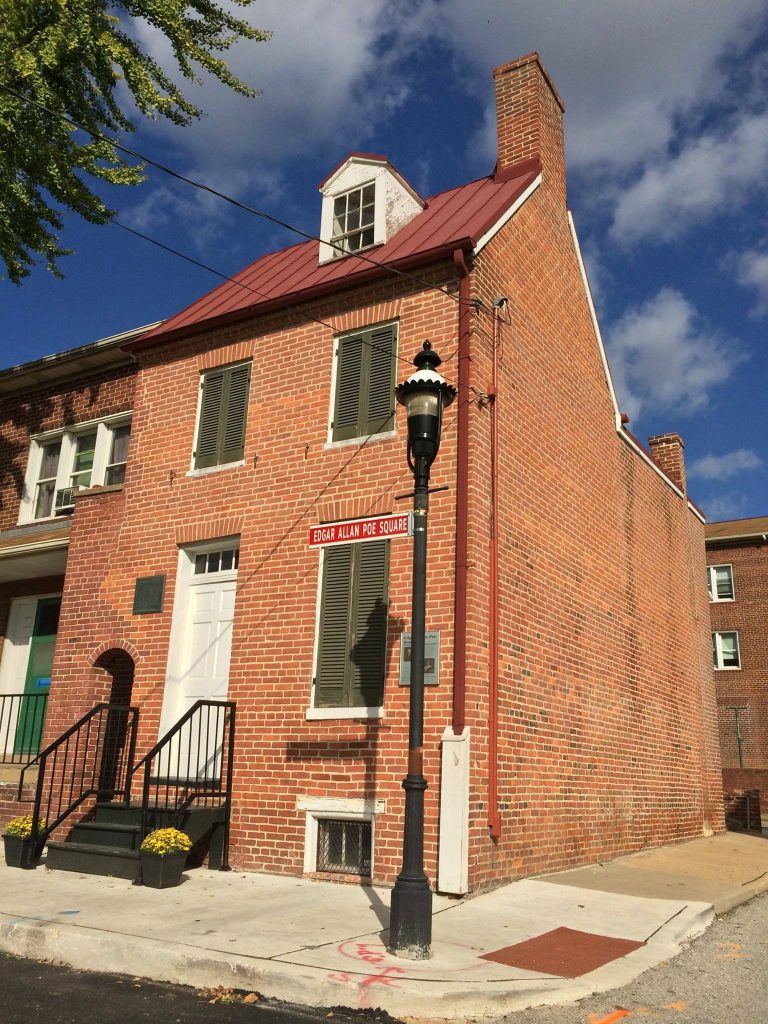 Maybe you crave poetic horror and intrigue; satisfy it with a visit to the Edgar Allen Poe House and Museum in Baltimore. Tour the home where his writing career began and just a few blocks away visit his final resting place, riddled with mystery. Every January since 1949, a mysterious visitor brings a bottle of cognac and three roses to the gravesite of Baltimore's famous son. Maybe you can be there to solve the mystery once and for all!
7. Washington Monument State Park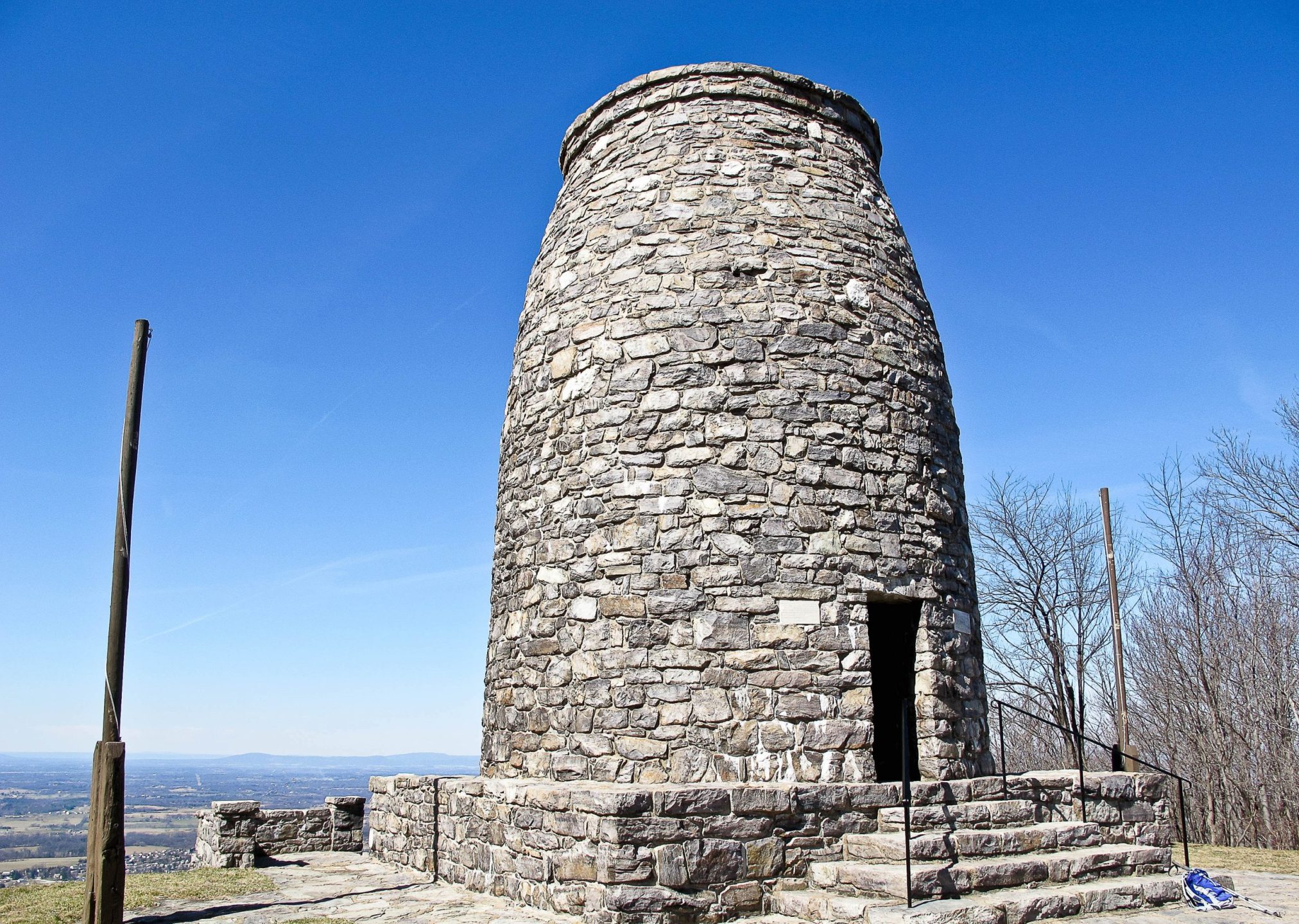 Washington Monument State Park is home to the first monument dedicated to our countries first Commander and Chief, George Washington. A bit more rudimentary than the more modern version in Washington, DC, this historic landmark is worth the stop. After several restorations and the tenacity of the citizens of Boonsboro, this original landmark is still there for all to share. Access the Appalachian Trail from the park and hike the legendary trail.
8. Harpers Ferry National Park
Travel through three states within minutes while visiting Harpers Ferry National Park. Situated on the edge of MD, VA, and WV this authentic Civil War town sits at the confluence of the Potomac and Shenandoah rivers. The living history workshops showcase crafts and skills of the historical inhabitants. A fascinating place where time stands still.
9. Assateague Island National Seashore
If you want to go where the wild things are, try Assateague Island National Seashore along the Atlantic coastline. The island has been inhabited with feral ponies for over 300 years. Legend has it the ponies swam from a Spanish galleon shipwreck to shore and have remained there since. Primitive camping is available on the island allowing you to co-exist with the wild ponies. Take your bug spray, the mosquito population will be glad to see you too.
10. Harriet Tubman National Monument
The Harriet Tubman National Monument in Cambridge will celebrate Tubman's life and her brave journey to risk life and limb to help others escape slavery via the Underground Railroad. This monument will be the first dedicated to an African-American woman in the US.