On Friday May 25th, 2012 Hobbitat delivered our first cabin to Blue Moon Rising. It was well worth the wait: we had incredible weather and couldn't have asked for a smoother delivery. This cabin is the first of 14 cabins to be placed on site. Our vacation rental cabins are appropriately named Waldens, after the American masterpiece by Henry David Thoreau. Our Waldens are immersed within the natural landscape of our site, and encourage a sense of community throughout.
As our team watched in anticipation for the first cabin to be loaded on the trailer, we wondered, "after which cabin will the excitement die out." The answer – probably never. Part of our canon at Blue Moon Rising is to source locally, so we're incredibly proud of our partnership with Hobbitat and the work that they do.
We held our breath as they removed the 2 halves of the roof and loaded the cabin onto the trailer, but concerns were unnecessary. They are professionals after all, and they slid the cabin on with incredible finesse.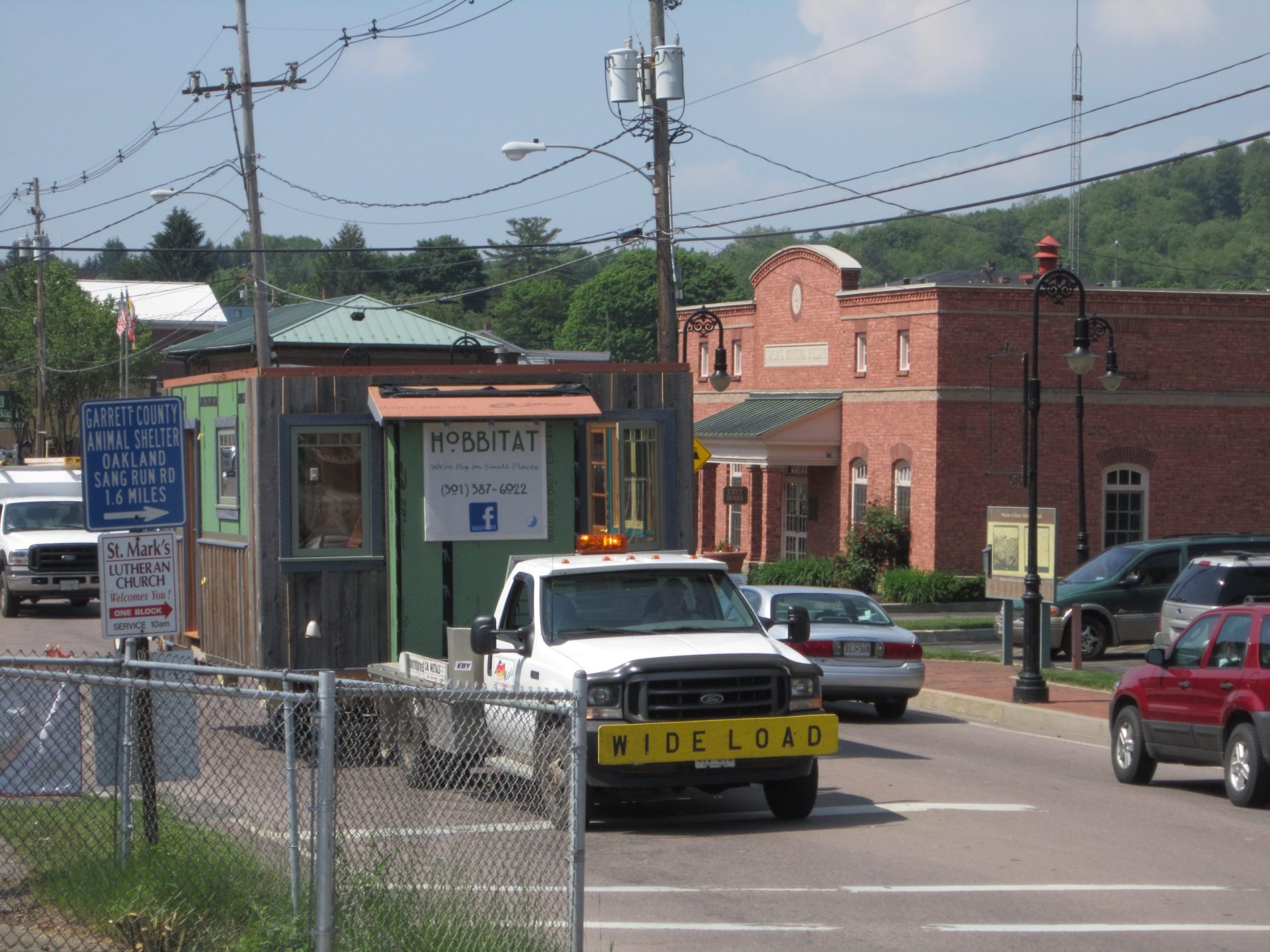 We rushed to follow the cabin on its journey through Oakland, Big thanks to the town police for shutting down a one way street for us to slide through.
Here she is making the climb up the road at BMR, so close to its final resting place.
Side Bar — Here is Bruce from Hobbitat – sweet hat dude!
Once the cabin was sitting on its foundation we got to work setting the 1st half of the roof, incredible work by Rex on the excavator.
After a short lunch recess, the second half was placed ever so carefully without issue and the 1st Walden is officially weather tight!
Revisit our site soon for new updates about this cabin as we put the finishing touches on it and look forward to pictures of the second one to be delivered next week.